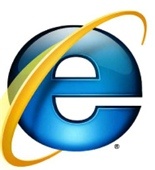 Microsoft has revealed that downloads of the Internet Explorer 9 (IE9) beta have surpassed 20 million since it became available in September.
The 20 million downloads by interested users can be seen in its share of the market, standing at 0.46 percent by year's end. Internet Explorer 6 hit an all-time low of 13.81 percent of the market, and combined with IE7 lost 40 percent of its users in the prior 12 months.

Microsoft has been urging users to upgrade their IE6 and IE7 installations to IE8, and indeed IE8 users rose 40 percent in the 12 month period. According to Net Applications, Internet Explorer still maintains a 34.07 percent share of the market.

IE9 has been noted in several reviews for its great improvements over IE8 in terms of performance and general security for end users, but whether it can reverse the downward trend of Internet Explorer's market share remains to be seen over the coming year.