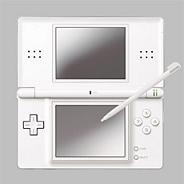 Nintendo has revealed that its DS family of handheld consoles has sold more than 47 million units in the United States since its original launch back in 2004.
Nintendo of America claims that the figures show that the Nintendo DS is the country's best selling video game system of all time. As for Nintendo's Wii home console, the company is reporting sales of more than 7 million in the U.S. for the 2010 calendar year.

The company claims that the 7 million sales in 2010 represent a feat never before accomplished by a home console in the country. The Wii console has sold more than 34 million units in the United States alone in its lifetime.

"When we look back at 2010, we see consumers time and again turning to the value and enjoyment of our products," said Nintendo of America President Reggie Fils-Aime. "When we look ahead to 2011, we see new portable technology and more great Wii games that need to be seen to be believed."

Nintendo is set to release its new Nintendo 3DS hand-held system in the United States in March. The portable system lets players see 3D content – without the need for special glasses.