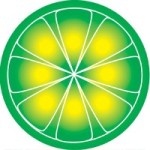 After a federal judge effectively killed LimeWire in a decision in October last year, the company is now determined not to go down quietly.
Instead,
LimeWire
wants to turn its case into a much larger analysis of the market for music online, dragging in all kinds of players in the field. Since LimeWire was found responsible for copyright violations, the next part of the case is to determine the amount of damages the company is liable for.
Record companies reckon the figure ought to be north of a billion dollars, but LimeWire's attorneys have been fighting tooth and nail to force the record companies to prove every loss that it claimed. A judge previously ordered record companies to provide information regarding costs such as royalty payments on some of the music content allegedly infringed through LimeWire software.
LimeWire's attorneys do not believe that the court's requests are nearly enough however, and has gone after third-party licensees to produce documents that range from royalty payment information to internal company communications related to negotiations with record companies.
One target in LimeWire's sights is online heavyweight
Amazon.com
. LimeWire's attorneys have requested a Washington judge to compel Amazon to cooperate with its discovery. Amazon however feels that, going by the guidance of the New York District Court, such documents should be handed over by the record companies instead.
"Amazon's contention that it need not produce revenue information and communications regarding its agreements with Plaintiffs because these documents are equally obtainable from Plaintiffs is wrong on the facts and the law,"
attorneys for LimeWire write
.
"The Subpoena requests documents that could not be within Plaintiffs' possession, e.g. purely internal Amazon communications regarding its licensing agreements with Plaintiffs placed on their copyrighted works."
They say that they are seeking this information from third-parties because it would not be fair if the company is involved in a case to determine damages based on the record industry's versions of documents relating to royalties and other relevant factors.