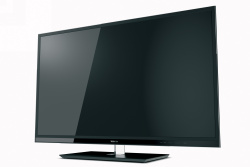 Toshiba's Digital Products Division has showed off some of its latest 3D technologies and products at the Consumer Electronics Show.
It's 2011 3D LED TV line-up for 2011 features exclusive
CEVO Engine Technology
that includes enhancements for 3D picture quality. The products sport new ultra-thin cosmetic designs with chrome.
"For 2011, Toshiba is incorporating the new CEVO Engine to create stunning 2D images, immersive 3D images and more advanced and interactive connectivity,"
said
Scott Ramirez
, Vice President of Product Marketing and Development.
"CEVO takes 3D to the next level and to make sure it is available to everyone, we are offering it in both Dynamic – active – 3D and Natural – passive – 3D in a variety of screen sizes."
The CEVO engine features 2D to 3D Conversion, letting viewers watch their favorite 2D Blu-ray or DVD movies, or play their favorite 2D video games, with a 3D effect.
3D Resolution+
upconverts 3D sources that are not full HD to produce the highest quality effect. Finally,
3D Cross Talk Canceller
technology mitigates any cross talk ghosting to create the clearest possible dynamic 3D images.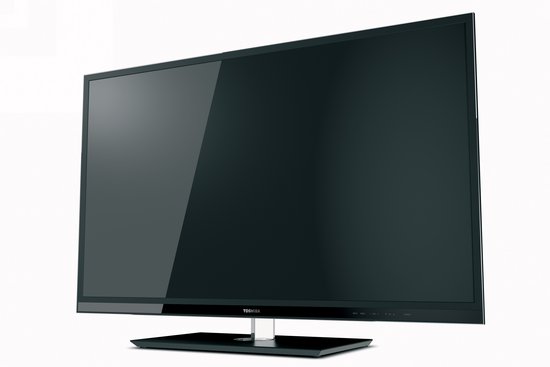 Toshiba's new
"Natural 3D"
LED TVs are the
TL515 Series
. The TL515 Series is ideal for consumers looking for a great 3D experience and a low total cost of ownership. TVs feature a 1080p Full HD CineSpeed Plus LED panel with Local Dimming for enhanced contrast and new 240Hz ClearScan technology. The TL515 Series also feature built-in WiFi, Net TV and Yahoo! Widgets. Starting March 2011, TL515 Series LED TVs will be available in 32-, 42-, 47-, 55- and 65-inch diagonal screen sizes.
Toshiba's new
"Dynamic 3D"
LED TVs are the
UL610 Cinema Series
. They feature Toshiba's new Full HD 1080p Quantum BLACK LED Panel with Fine Local Dimming and CrystalCoat. They also tout CEVO-powered 480Hz ClearScan technology that enables an incredibly clear picture during fast motion. The UL610 Cinema Series include built-in WiFi, Net TV and Yahoo! Widgets, and will be available starting April 2011 in 46-, 55- and 65-inch diagonal screen sizes.
Toshiba also showed off it's glasses-free 3D TV at the Consumer Electronics Show in 56- and 65-inch sizes. The company plans to announce U.S. market availability later in 2011.