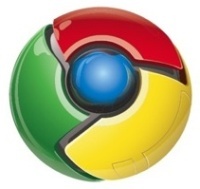 After originally pledging to support both H.264 and WebM content, Google has
decided it will ditch the H.264 video codec from Chrome
and go with its WebM format instead.
H.264 video is widely used, currently being the de facto industry standard for encoding digital video. It is used with Blu-ray disc and is supported by a wide variety of consumer electronics devices. However, H.264 technology is patented and adopters pay royalties to the MPEG-LA group.

Google acquired On2 Technologies in 2009 to gain access to the VP8 codec. It opened op the VP8 codec and created a new royalty-free media format called WebM. WebM gained support in the Firefox, Opera and Chrome browsers, but Apple and Microsoft declined to officially support WebM (although WebM support can technically be added to Internet Explorer).

The growing split on the Internet between H.264 and now it's growing royalty-free competitor WebM is likely to cause problems for content producers looking to use HTML5 to display video content on the Internet.



It is unclear how Google's removal of H.264 from Chrome will affect Google's other web services, particularly YouTube.