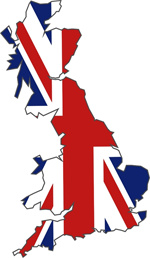 UK Chancellor
George Osborne
's budget will lead to some tax relief for the games industry in the region, according to TIGA.
The trade group represents the games industry in the United Kingdom, and has been lobbying for tax breaks for UK gaming firms to help it compete on the world stage. The group said that the plans in the budget to enhance R&D tax credits is a
"decisive victory"
that will be worth around £7 million to the industry.
Osborne did not go nearly far enough to protect the UK games industry however, according to TIGA. The group has been lobbying for more aggressive tax measures to help the ailing UK games industry, as international competitors are offering all kinds of incentives to bring the business to within their borders.
"The R&D tax credits will deliver 60% to 70% more value to games studios than the current tax credit regime,"
TIGA chief executive,
Dr Richard Wilson
, said. He was unhappy that the new coalition government was unable to go further however.
"Failure to deliver TIGA's Games Tax Relief is a dismal decision that displays a complete lack of imagination and one which will leave the UK video games industry swimming against the tide internationally,"
Wilson declared
.
"Our key competitors have tax breaks for games production. The UK does not."
One country trying to attract investment from gaming firms is Canada, and it has paid off with the Canadian games industry growing 33 percent between 2008 and 2010. The UK industry witnessed a 9 percent decline in the same period.