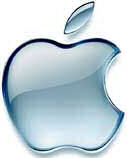 Apple has been praised by several groups for responding to an online petition to remove an
"anti-gay"
application from its App Store.
The app, launched by Exodus International, promoted the idea of "curing gay people." In response, a Truth Wins Out petition setup on Change.org received 146,000 signatures from people who wanted to see the application removed from the App Store.

Apple responded by removing the application, prompting praise from several groups. "Apple made a wise and responsible decision to dump an offensive app that demonized gay and lesbian people," said Wayne Besen, Executive Director of Truth Wins Out. "The real winners today are LGBT youth who are safer and less at risk for receiving Exodus' malice and misinformation."

Gary Remafedi, a researcher from the University of Minnesota, had also previously requested that Apple take action against the application, which he said grossly distorted his work to back up its claims.



The American Psychological Association, American Medical Association, American Psychiatric Association, and American Counseling Association have all rejected "ex-gay" therapy, saying that it can result in serious harm to the mental health of participants.

"We're thrilled that Apple has removed this 'gay cure' app from the iTunes store after more than 146,000 people signed this petition," said Mike Jones, Editor at Change.org, the platform used by Truth Wins Out to launch the petition. "The message Apple is sending here is clear: there is no place for 'ex-gay therapy' on the Apple platform."