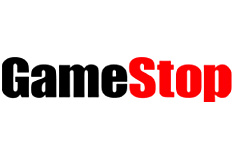 GameStop Corp. turned some heads by forecasting stronger-than-expected profits for 2011.
The news is welcomed by the games industry which has been waiting for a rebound amidst falling sales. The company, which posted higher profit than expected, said it expects sales to be flat to 3 percent higher in 2011. The results pushed up the share price of some firms in the business, such as
Electronic Arts
.
"That positive commentary from GameStop helped publishers today,"
said
Wedbush Securities
analyst
Michael Pachter
.
GameStop also called attention to strong demand for
Nintendo
's new
3DS
handheld, launching this weekend. Reservations for the product
have exceeded supply
, said GameStop President
Tony Bartel
.
"We've literally had to go back to Nintendo and get more product."
The world's largest video games retailer hopes the 3DS will boost sales in the global video games industry, estimated at around $60.4 billion.