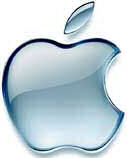 Apple has been given a victory in its patent war with Nokia after a trade panel ruled the iPhone-maker did not violate Nokia patents.
Nokia
had accused
Apple
of violating no less than five patents held by the Finnish phone giant in several of its products. The ITC complaint was filed by Nokia in December 2009, and is just one action taken in an on-going patent feud between both tech firms.
Judge
James Gildea
of the ITC
said Apple did not violate the patents in question
, and now the commission must decide to uphold or throw out his decision. It will be probed by the commission in August this year.
The International Trade Commission (ITC) has the power to halt imports of products into the U.S. that are found to be violating patents, which makes it an attractive institution for firms caught in a patent dispute. Generally, separate lawsuits are filed in district courts that seek compensation for the alleged infringement.
Nokia is losing ground in the smartphone market to Apple, and to firms that produce smartphones that run the
Android
operating system.