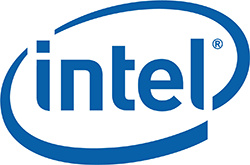 IHS iSuppli shows how Intel kept itself right on top of the processor market in 2010, much to the pain of rival AMD.
Both companies are the top two manufacturers of microprocessors in the world, but the gap between their market share is sobering for anyone looking to take on
Intel
. Intel claimed 81 percent of sales during 2010, representing a small increase of 0.4 percent over 2009.
AMD
on the other hand claimed 11.4 percent of the market, a decline of 0.9 percent over the previous year. Focusing on just the fourth quarter, there was a 12.2 percent drop for AMD in Q4 2010 compared to the same time period a year earlier.
The overall revenue in the market for microprocessors jumped 25 percent in 2010,
weighing in at about $40 billion
.
It will be interesting to see how the market changes over the coming years as analysts expect millions of tablet devices (and other portable technology) to ship.
iSuppli
expects that by 2015, 240 million such units will ship. The tablet market reached 17.4 million in 2010, mostly driven by Apple.