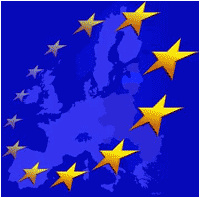 Redmond gets involved in EU anti-trust case against web search giant Google.
Microsoft spent nearly a decade being probed and prodded by the European Union for anti-competitive practices, so one is entitled to raise an eyebrow at Microsoft's filing of a formal complaint with the European Commission, as part of the EC's ongoing investigation into Google's Search practices within the EU.

This is the first time that the software giant has ever taken such as step, according to Brad Smith, senior Vice President & General Counsel at Microsoft Corporation. While commending Google's attempts to "organize the world's information," Smith says that Microsoft is concerned about a broadening pattern of conduct aimed at stopping anyone else from creating a competitive alternative to Google's key businesses.

He has pointed to some recent cases in the United States involving Google. In 2008, the Department of Justice (DOJ) considered a suit against Google for attempting to tie up and set search advertising prices at Yahoo!. Google backed down following the DOJ's intervention. Then last year, the DOJ objected to what it said was Google's efforts to monopolize book content. A federal judge ruled in that case just last week.

Smith says that the situation is even worse in Europe than in the United States, and accuses Google of walling off access to content and data that competing services need to provide search results to consumers, and of course, to gain advertisement revenue, the life-blood of the business.

He objects to Google's defense that any PC user can easily navigate to a different search portal, pointing out that there are other ways that search services compete as they index content on the web. Generating good search results is important to attract advertisers and also to get websites to use your search service (you will notice, AfterDawn uses Google currently.)

With that said, Smith has detailed half a dozen examples of what he alleges are anti-competitive practices from Google that block competing services, like Microsoft's Bing or Windows Phone software, from having a fair and level playing field.

YouTube & Search Results

Google acquired the YouTube video-sharing portal in 2006 in a billion dollar deal. It is by far the most popular video source on the Internet and is a common sight in search results from Google.com in particular. Smith alleges however that competing services, such as Bing, are unable to index results from YouTube in the same way that Google can, because Google has, "put in place a growing number of technical measures to restrict competing search engines from properly accessing it for their search results."

Due to the sheer size and prestige of YouTube.com, Smith feels this puts competing services at a great disadvantage.

YouTube & Windows Phone Software

Google has enabled handsets using Android software to access YouTube content easily. Going beyond just being able to play videos, YouTube Android apps can search for video categories, find favorites, see ratings and so on. It also has provided the same level of access to Apple for use with iPhones (and other devices running iOS).

However, Smith accuses Google of clocking Microsoft's Windows Phone software from getting this level of access to YouTube content, which is user-driven. Google has refused to allow Microsoft to utilize the same metadata in use by Android and iOS-powered devices, Smith says, meaning that YouTube Windows Phone applications are basically just browsers loading YouTube's mobile website.

Monopolizing Book Contents

Google has attempted to gain exclusive and unfettered access to a large volume of orphan books (books for which no copyright holder can be found). Smith says that under Google's plan, it's search service would be the only one that could return results from those books. A federal court in New York last week rejected Google's plan, saying, "Google's ability to deny competitors the ability to search orphan books would further entrench Google's market power in the online search market."

Restricting access to customers' own data

Google contractually prohibits advertisers using its services from using data they have input into Google's ad servers, in the course of managing their own advertising campaigns, in an interoperable way with other search advertising platforms. Smith argues that this makes it more costly for advertisers to run portions of their campaigns with any competitors, meaning they are less likely to do so.

"If it's too expensive to port their advertising campaign data to competing advertising platforms, many won't do it. Competing search engines are left with less relevant ads, and less revenue," Smith argues. "And while this restraint isn't visible to consumers, its effects are nonetheless felt across the Web. Advertising revenue is the economic propellant fueling the billions of dollars needed for ongoing search investments. By reducing competitors' ability to attract advertising revenue, this restriction strikes at the heart of a competitive market."

Search Boxes

Websites generally use search boxes for services provided by search portals (or they use internal search instead). Smith says that Google contractually blocks leading Web sites in Europe from distributing competing search boxes. "Google's exclusivity terms have even blocked Microsoft from distributing its Windows Live services, such as email and online document storage, through European telecommunications companies because these services are monetized through Bing search boxes," he said.

Discrimination in advertisement placement

Smith says that Microsoft shares the concerns expressed by others in this case that Google discriminates against would-be competitors by making it costly for them to attain prominent placement for their advertisements. He said that Microsoft has provided the European Commission with a body of expert analysis of how search engine algorithms work and the competitive significance of promoting or demoting various advertisements.


Google controls an estimated 90 percent of the Internet search advertising market in Europe, while Microsoft's Bing is struggling to chip away at its dominance.

Last year, British price comparison website Foundem and French legal search engine ejustice.fr alleged that Google unfairly demoted their sites in search result rankings because they were providing competing services. A third complaint was made by Ciao!, a Europe-based online shopping portal and Microsoft subsidiary, about Google's standard terms of service.