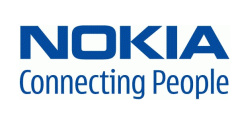 Nokia has moved to dismiss rumors being reported early on Wednesday.
The Finnish mobile phone giant has described rumors suggesting that
Microsoft
would buy its phone business as
"100 percent baseless."
The news being reported said the Windows-maker would acquire the business in a deal worth around $19 billion.
Earlier this year,
Nokia
agreed to start using Microsoft software in its upcoming handsets, as opposed to its own Symbian operating systems. Also, Nokia's recently appointed chief executive,
Stephen Elop
, is a former Microsoft executive.
These facts made it easy for such a rumor to spread online, and even pushed shares in Nokia Oyj up on Wednesday.
"These rumors are 100 percent baseless,"
a Nokia spokesman told
Reuters
.
Nokia's shares have taken a hit during the past couple of days after the company failed to deliver on recovery targets it had previously set.