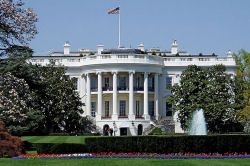 The Pentagon is set to publish a report on measures to tackle and respond to cyber warfare.
A cyber-attack last month targeting U.S. defense contractor
Lockheed Martin
has hastened the Pentagon's steps on the cyber-warfare plans. A report, due in a matter of weeks, is expected to deem cyber-attacks as an act of war, and to suggest whatever measures necessary to defend the country's infrastructure.
"A response to a cyber-incident or attack on the US would not necessarily be a cyber-response. All appropriate options would be on the table,"
Pentagon spokesman Colonel Dave Lapan
told reporters
on Tuesday.
Areas of great concern include the already-strained power grid in the U.S., or systems that emergency response networks rely on. Attacks against systems particularly in urban areas could have devastating consequences for the civilian populations in the worst case.
"We reserve the right to use all necessary means - diplomatic, informational, military, and economic - as appropriate and consistent with applicable international law, in order to defend our nation, our allies, our partners and our interests,"
states a White House statement put out on May 16.
The United States is not alone in its feelings toward cyber-warfare either.
In 2007, the nation of Estonia came under a heavy denial of service attack in a dispute over the movement of a Soviet-era war monument. The attacks, believed to have come from Russia (though the Kremlin stresses there was no official involvement), targeted the government and financial services of the state, with harsh consequences for citizens in a country that relies heavily on digital transactions and other electronic services.
"Estonia supports, and has since the 2007 attacks advocated, the principle that cyber and physical attack would be treated on the same conceptual basis,"
Defence Minister
Mart Laar
told AFP
.
"If cyber-attacks create substantial economic damage, disruption of the functioning of society and human losses, they should be handled as a matter of national security and we should react accordingly."
The
North Atlantic Treaty Organization (NATO)
, of which Estonia is a member, will next week host a conference of IT defense experts.