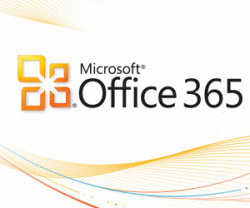 Chief Executive Steve Ballmer will show Office in the cloud.
Taking on
Google Inc.
,
VMware Inc.
and others,
Microsoft
is putting Office services into the cloud under the name
"Office 365."
It will be launched at a New York event on Tuesday. Microsoft's popular Office products have generated enormous revenue for the company, with nine out of every ten office computers running the software.
Microsoft is now going to try to convince users to make a switch to the cloud and do their work online from anywhere. Of course, launching products for the Cloud makes sense, as the market for Cloud-based services is projected to grow 27 percent annually over the next five years, reaching $73 billion in 2015 (
IDC figures
).
Like other services, Office 365 services can be bought based on demand. For example, a small company can subscribe to Office 365 and pay as little as $2 per month for each worker for the very basic levels of service. That charge can scale up to $27 per month for the equivalent of an enterprise user acessing the entire Office 365 suite, which won't be necessary in most cases.
To buy packaged Office products ranges into the hundreds of dollars. Microsoft also modified agreements with corporate customers this year making it easy to make the transition to the cloud, and depending on factors, could allow a client to use Office 365 for months before requiring a license renewal.