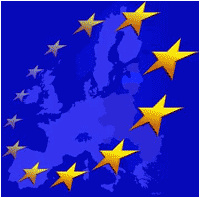 European Commission to present plans for further reductions in mobile roaming tariffs in EU next week.
The EC has set a goal through its digital agenda to almost completely eliminate the difference between national and roaming tariffs by 2015. It will present a proposal to realize that goal on Wednesday, a spokeswoman for the
European Commission
said.
The Commission introduced caps that operators could charge for customers making calls abroad in 2007 (
see: Eurotariff
) and adopted revised rules in 2009 that reduced the roaming prices within the EU even further.
At present, the maximum charge for making calls abroad is 35 cents (per min), and 11 cents for receiving. By 2014, the EU plans to reduce the cap further to 24 cents, and to
effectively abolish higher roaming charges by 2016
. Text messages will be capped at 10 cents each until July 2016.
Some telecommunications operators have attempted to challenge the Euro regulations through the
European Court of Justice
, but lost their case. They had argued that EU regulations were robbing them of revenues. Others disagreed, saying that lowing the cost of calls and texts while roaming would encourage people to use their mobile phones more often than they do now.