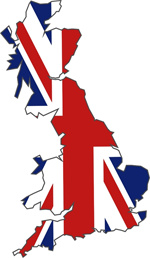 Communications Consumer Panel says action must be taken for rural communities.
The group is urging
Ofcom
to oblige operators to extend services to rural areas, estimating that as many as 1,400 new base stations are required to address the problem. It identified the forth-coming 4G spectrum auction as an opportunity to force through a solution.
An estimated three million people live in areas of the UK that are under-covered, so called mobile not-spots. The consumer panel said it is concerned that the new 4G services might not extend the existing coverage at all. The 4G auction begins next year, with networks using next-generation technology expected to launch in 2013.
The 800MHz band, now available due to the transition to digital TV, will provide better in-building coverage, necessary for people intending to use 4G networks for home broadband.
"This is a critical moment, and we have a unique opportunity to resolve the persistent problem of inadequate mobile coverage,"
said
panel chair Bob Warner.
"Most places that were mobile coverage notspots 10 years ago are still notspots today, and the spectrum auction represents perhaps the only chance we have in the next decade to improve coverage in the nations and for rural communities."