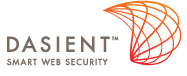 Researcher identifies offenders among batch of 10,000 Android applications.
Security researcher
Neil Daswani
, of security firm
Dasient
, has revealed that around 8 percent of apps on the Android market are leaking private information. He said that the firm studied the behaviour of 10,000 applications for Android and found 800 of them were leaking data.
Eleven of the applications were found to be sending unwanted SMS messages, while the majority of the rest would connect to servers to send data. Daswani
will present the findings
of the firm at the Black Hat Conference due to start this weekend in Las Vegas.
Because of its growing usage, Android is becoming a target of malware authors. Google is trying to keep up and has removed many suspicious applications from the Android market in the past.
While Apple extensively probes applications before it approves them for addition to the App Store, Android applications are not subject to the same level of regulation, which is seen mostly as a good thing but also comes with the side effect of malware.
In the case of Android apps leaking personal data, the vast majority of them can be avoided if users read the permission requirements of the applications.