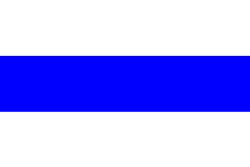 Comments spark fear of state control over Internet.
Russian Interior Minister,
Rashid Nurgaliyev
, has sparked some web censorship fears in Russia by commenting that limits should be enforced on the Internet to protect cultural values of young people. The 54 year old, ex-KGB officer said that Russia's youth needs to be protected against being corrupted by
"lopsided"
ideas.
"It is necessary to work out a set of measures for limiting the activities of certain Internet resources without encroaching on the free exchange of information,"
Nurgaliyev was
quoted as saying
.
"It seems to me that the time has long been ripe to carry out monitoring in the country to find out what they are listening to, what they are reading, what they are watching."
He added:
"They have forgotten the love songs of old, the waltzes, everything that united us, our background and our roots."
Russian President
Dimitri Medvedev
has previously ruled out
"draconian controls"
of the Internet, but has suggested that more discussion is needed on how to deal with clearly illegal content on the Internet, such as child porn.
Nurgaliyev's comments sparked some concerns, but also ridicule from the Russian blogosphere. Much of the media in Russia is state controlled, yet Russia's 53 million Internet users have been able to freely criticize authorities in the country, as well as expose corruption and swap other information that won't be found on state media.