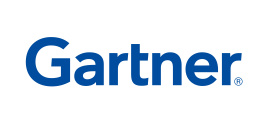 Global mobile connections to hit 5.7 billion this year.
Research firm
Gartner
has said that global mobile data revenue is to rise 22.5 percent this year, to $341.7 billion, compared to 2010. It also projected revenue to increase to $552 billion by 2015.
Driving this demand for data is a rise in mobile connections from 5.6 billion at the end of 2011, to 7.4 billion by 2015.
"Data revenue will continue to grow but at a much slower rate,"
Jessica Ekholm
, principal research analyst at Gartner.
"This is causing a decoupling between revenue and data traffic, and is creating an increase in network costs for carriers as they try to sustain growing data traffic."
Network operators are trying to strike a balance between capacity and revenue, dumping unlimited data plans for monthly data caps.
"What carriers need are innovative ways to increase data revenue while finding smart solutions to manage a growing demand in data,"
said Sylvain Fabre
, research director at Gartner.
"Ultimately, it will be the consumer who chooses the content he or she wants to use, and carriers need to ensure the quality of experience is good. A sub-standard user experience may lead to higher churn."