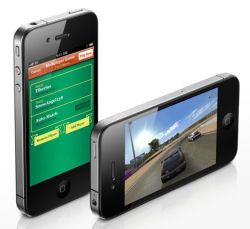 Jason Chen won't face charges for buying prototype iPhone found in a bar.
San Mateo County Assistant District Attorney
Morley Pitt
said that Chen is protected by California's shield law, that protects the confidentiality of journalists' sources.
"The difficulty we faced is that Mr. Chen and Gizmodo were primarily, in their view, engaged in a journalistic endeavor to conduct an investigation into the phone and type of phone it was and they were protected by the shield law,"
said Pitt
.
"We concluded it is a very gray area, they do have a potential claim and this was not the case with which we were going to push the envelope."
Misdemeanor charges were filed against two men however.
Brian Hogen
and
Sage Wallower
found and sold the prototype device after it was left at a bar by an
Apple
employee. Hogan was charged with misappropriation of lost property, as was Wallower who was also charged with possession of stolen property.
After
Gizmodo
posted images of the prototype iPhone, Chen's home was raided and his computer was seized. The raid was highly criticized in the media, as the state law prohibits the seizure of unpublished notes from journalists.