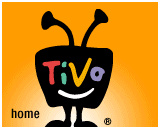 Board of Directors OKs repurchase of up to $100 million of its outstanding common shares over two years.
The share repurchase program will be funded through the company's existing cash, according to information provided for the press.

"We believe that the repurchase of our common stock represents one effective use of our capital and underscores our commitment to maximize value for our shareholders, given the significant recent market weakness and the cash on our current balance sheet as well as our NOL position," said Tom Rogers, TiVo President and CEO.

"We are confident in our future growth prospects and believe we have the right elements in place and resources available to drive long term value for our shareholders."

The program will be effective on August 29. The timing, manner, price and amount of any repurchases will be determined by the company in its discretion and will be subject to economic and market conditions, stock price, applicable legal requirements and other factors.



TiVo joins a list of companies that has recently boosting stock buybacks to reward their shareholders. The company has had some struggles in recent quarters, posting wider than expected losses attributed to higher operating costs and lower revenue.