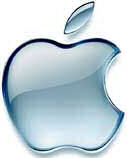 Rumor suggests carriers testing 4G iPhone, though not necessarily iPhone 5.
Boy Genius Report
claimed on Monday that
Apple
's U.S. carrier partners are testing a new prototype iPhone that connects to high-speed
Long Term Evolution (LTE)
networks. The claim comes from images said to be code from the firmware of an internal iOS test build issued to Apple carriers.
The firmware's .plist (property list) file is where the the indications are found. A key tag allegedly found references,
"connected mode LTE Intra-frequency Measurement."
Rumors of Apple pursuing 4G have been around for some time, though the company has said it doesn't need to bring out a 4G iPhone yet. Apple Chief Operating Officer
Tim Cook
previously said
that the company was happy with the performance of its 3G handsets and is in no rush to make the next step.