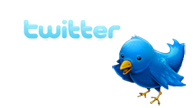 Pair facing lengthy jail sentences if convicted on terrorism charges for tweets.
Gilberto Martinez
, 48, and
Maria de Jesus Bravo
, 57, are accused of using their Twitter accounts to insight panic. They had warned that gunmen had stormed a primary school in Veracruz.
"They took five children, an armed group,"
Martinez,
who is a math teacher
, said on Twitter.
Maria de Jesus Bravo is a local radio host, and is also accused of making similar tweets as parents rushed to save their children from the reported attack.
The rumors spread fast, and were fuelled further when witnesses reported a burning car near the school. The two face up to 30 years in prison if they are convicted on terrorism charges, said
Fidel Ordonez
, their attorney. He said that Mexico is breaching an international human rights charter by charging the pair with terrorism offences.
"You cannot regard us as terrorists or saboteurs,"
the pair said in court documents filed by their lawyers on Monday, saying they were only exercising their right to free speech.
Over 42,000 people have been killed over the past five years in an ongoing drug war in Mexico between authorities and traffickers. Several attacks in recent months have prompted citizens to keep an eye on social media for unfiltered news, according to
Rupert Knox
of
Amnesty International
.