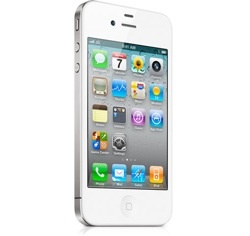 Apple gives iOS sales information during 'Let's Talk iPhone' event.
It has been revealed that the company sold 250 million iOS devices in the products' lifespan so far. It is the number 1 mobile operating system with 43 percent of the market. The upcoming iOS 5.0 will launch October 12, along with iCloud.

IHS iSuppli had reported this week that Apple shipped 20.3 million smartphones during the second quarter of 2011, confirming Apple's figures from its quarterly earnings report in July. This puts Apple in pole position as a smartphone vendor, ahead of Samsung on 19.6 million and Nokia on 16.7 million.

Apple says that three out of every four tablet PCs bought are iPads

Over 140,000 apps are now made specifically for iPad, with Apple paying out over $3 billion to developers, according to Scott Forestall.

Earlier, Tim Cook also talked about Apple's retail success and continued momentum. He brought up the new Shanghai store, which is "absolutely gorgeous," and welcomed over 100,000 visitors on its opening weekend, whilst the LA store took a month to reach that milestone.

Apple now has 357 stores in 11 countries.