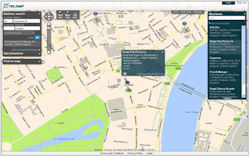 Intel looks to expand mobile software services capabilities.
No financial details were officially disclosed by either company, but Israeli media claims Intel will pay between $300 million and $350 million for the company. It will become a wholly-owned subsidiary of the chipmaker.

"This move is a step towards expanding our mobile software services capabilities as Intel continues to grow in the area of software and services," Intel's announcement reads. "We are all very excited to have such knowledgeable and respected experts join the company."

Telmap will allow Intel to provide AppUp developers with great, differentiated location capabilities in the form of a standard set of location-based APIs and software that developers can easily integrate into their AppUp apps.