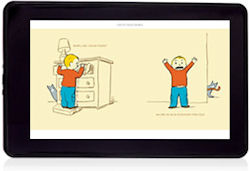 KF8 brings HTML5 and CSS3 to the Kindle and Amazon Fire tablet.
KF8
(Kindle Format 8) is the next generation file format for Kindle books, serving as a replacement for the
Mobi 7
format. KF8 enables publishers to create great-looking books in categories that require rich formatting and design such as children?s picture books, comics & graphic novels, technical & engineering books and cookbooks.
It adds over 150 new formatting capabilities, including fixed layouts, nested tables, callouts, sidebars and Scalable Vector Graphics.
KF8 will make its way to the
Amazon Fire
tablet first. In the coming months, KF8 abilities will be rolled out for latest generation Kindle e-ink devices as well as the free Kindle reading applications available for other platforms (iPad etc.).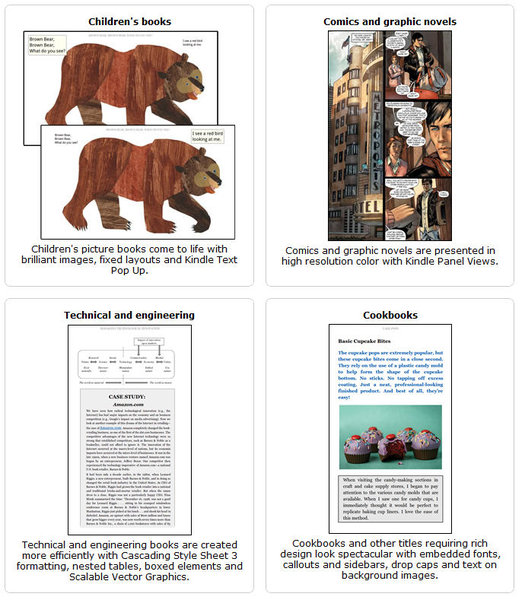 ALl currently supported content (Mobi 7 etc.) will continue to work as normal and the
Kindle Publisher Tools
will let content creators automatically convert KF8 e-books into legacy formats if they wish to do so.
Amazon has published
a full list of HTML tags and CSS elements supported in KF8
.