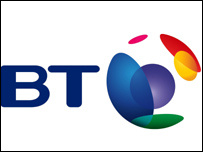 Block order hailed as win for UK's creative industries.
BT was originally ordered to block access to Newzbin2 back in July, and was told by the High Court how to implement the block on October 26. BT was, at the time, given 14 days to comply with the order.

Last March, Newzbin.com was found to be in violating of copyright law in the UK and was ordered by the High Court to implement filters. The site never implemented a filter as it was relaunched outside the UK.

Movie studios represented by the Motion Picture Association then brought BT to court to force it to block access to the website. The block will also apply to any variations of the Newzbin site to prevent operators of Newzbin from circumventing the law.

"This is a very significant day for the UK?s creative industries. The law is clear. Industrial online piracy is illegal and can be stopped." Lord Puttnam CBE, President of the Film Distributors' Association, said.