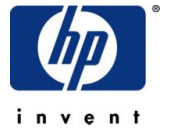 HP will keep Personal Systems Group (PSG) after evaluation.
The company announced on Thursday that it has completed an evaluation of strategic alternatives for its PSG division, deciding that the unit will remain part of the company.

The evaluation revealed the depth of the integration that has occurred across key operations such as supply chain, IT and procurement. It also detailed the significant extent to which PSG contributes to HP's solutions portfolio and overall brand value.

"HP objectively evaluated the strategic, financial and operational impact of spinning off PSG. It?s clear after our analysis that keeping PSG within HP is right for customers and partners, right for shareholders, and right for employees," said Meg Whitman, HP president and chief executive officer.

"HP is committed to PSG, and together we are stronger."

PSG is the No.1 manufacture of personal computers in the world, with revenues totalling $40.7 billion last year.