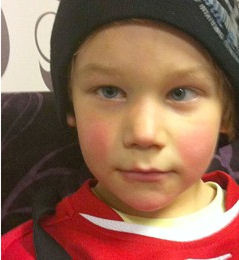 Shocked cinema manager considers warning cinema-goers about possible effects of watching 3D movies.
Julian Mathisen
, from Honningsvag in Norway, came down with some bizarre symptoms after returning home from a movie theatre. The six year old appeared cross-eyed to his stunned father, and also complained of double-vision, headaches and nausea.
"After he came home from the movie I saw that there was something strange about his eyes,"
his father said.
"One eye squinted, and he complained that he saw double."
Julian saw doctors and opticians following the ordeal, and they agree that the boy must have had a latent visual defect all along that was triggered by the 3D images on screen.
"You can get different kinds of ailments from this. Julian's case is extreme. However, diplopia, migraine, nausea and discomfort may occur,"
said
Hans Torvald Haugo
, Chief Advisor for the
Norwegian Opticians Association
.
Julian now must wear a patch on his eye, and the hope is that the condition will improve, though the Norwegian media reports suggest that he has not gotten better 14 days after the cinema visit. If he continues to experience the symptoms, he may face surgery to correct it.
"I am very uncomfortable with that we do not know about possible harmful effects of 3D movies,"
said cinema manager
Edelh Ingebrigtsen
.
"I do not like to be involved in selling a product linked to such uncertainty."
- Information and direct quotes translated from Norwegian sources.
(
nrk.no
)