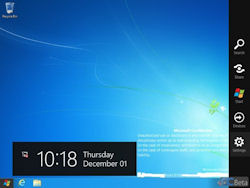 Chinese site PCBeta posts up images of leaked Windows 8 build 8158.
Images include one of the Desktop with a charm bar located on the right side of the screen. It can be accessed by bringing the mouse pointer to the bottom-right-hand corner of the screen.
Another image seems to suggest that
Microsoft
has brought silent updates to
Internet Explorer
, which is something rivals like Google already have in their web browsers. The image shows the
"About"
Windows in Internet Explorer 10 with a checked option to
"Install new versions automatically."
A public beta of Windows 8 is
expected to be released next month
, at the same time as the
Consumer Electronic Show (CES)
is underway in Las Vegas.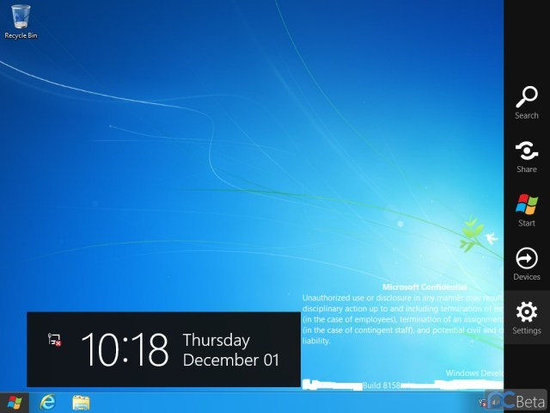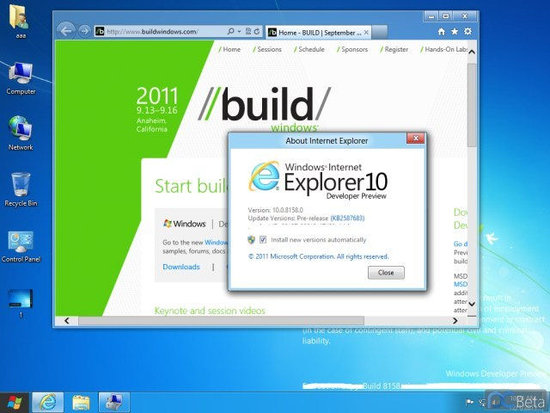 Pic Source:
bbs.pcbeta.com