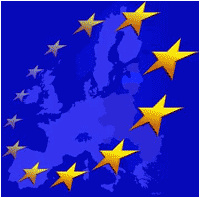 EU investigates Apple, e-book publishers over anti-competitive practices.
The European Commission, tasked with preventing anti-competitive behaviour in the European market, has revealed that it is investigating
Apple Inc.
and five publishers for breaching EU competition rules.
The investigation includes Apple, Hachette Livre, Penguin, Harper Collins, Simon & Schuster and Verlagsgruppe Georg von Holzbrinck.
EU regulators will focus on alleged illegal agreements that restrict competition in the emerging market, with Apple's iBook store,
likely to come under EU scrutiny
.
The EU's antitrust probe comes after the
UK's Office of Fair Trading
carried out a similar inquiry. The UK office is now working with the European Commission to extend the scope of the e-book enquiry across the entire European Union.
The Commission carried out unannounced inspections on companies related to the inquiry in March of this year.