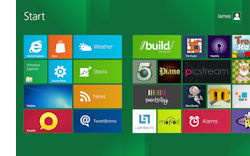 Microsoft details Windows Store for developers.
Microsoft has given details about the Windows Store, the primary source of Metro-style apps for the Windows 8 operating system. In the video below, Microsoft's Antoine Leblond explains the revenue sharing and the reach of the Windows Store when it launches.

Microsoft confirmed that the beta of the Windows 8 operating system will be released in February 2012. Research firm IDC expects that Windows 8 will be pre-installed to new PCs as early as August of next year.