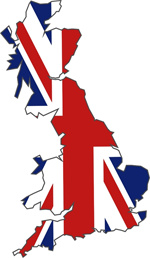 Cyber criminals stole money from British students.
Students on government loan schemes were the target of a phishing scam that duped them into handing over account details to a maliciously crafted website. Phishing refers to the practice of tricking users into handing over personal details or money to a rogue entity.
According to Scotland Yard, some of the students had between £1,000 and £5,000 stolen from them as part of the scam. The
e-Crime
unit of the Metropolitan Police was alerted to the scam in August, and proceeded to work alongside the Student Loans Company, the banking industry and Internet Service Providers in its investigation.
The Met has not
reported the arrest of six people in connection with the crime
.
A 26-year old man and a 25-year old woman were arrested in Manchester, a 25-year old man was arrested in Deptford in south London, a 49-year old woman and a 31-year old woman man were arrested in Stratford in north-east London and a 38-year old man was arrested in Bolton, Lancashire.
Officers seized computer equipment from the locations in Manchester, London and Bolton.