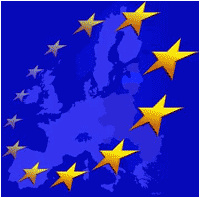 Google's new privacy policy gets attention in Europe.
The European Commissioner for Justice, Fundamental Rights and Citizenship,
Viviane Reding
, said on Thursday that data protection institutions within the European Union have found
Google
's new privacy policy in breach of European laws. Her comments come after the French data protection group,
CNIL
, questioned the legality of the new broad privacy policy across multiple Google services.
"They have come to the conclusion that they are deeply concerned, and that the new rules are not in accordance with the European law, and that the transparency rules have not been applied,"
Viviane Reding
told the BBC
in the UK.
"Protection of personal data is a basic rule of the European Union. It is inscribed in the treaties. It is not an if, it is a must."
Google argues that it is just simplifying its privacy policy by consolidating 60 guidelines into a single one that applies to many Google services, such as
Google+
and
YouTube
. Users do not have an option to opt out of the changes.
Reding was asked how the new privacy policy may violate laws in the European Union, and responded:
"In numerous respects. One is that nobody had been consulted, it is not in accordance with the law on transparency and it utilises the data of private persons in order to hand it over to third parties, which is not what the users have agreed to."
She also cited research that showed more than
70 percent of users either rarely, or never
, read terms and conditions of web services before they sign up, and therefore have no idea what will be done with personal data they store with such services.