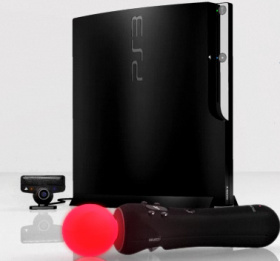 GDC panel gives indication of PlayStation Move popularity.
Sony
's Field Developer Support Engineer,
Gabe Ahn
, revealed during a GDC panel that Sony shipped 10.5 million
PlayStation Move
controllers to retailers. The firm typically does not give figures on units actually sold to consumers.
The 10.5 million figure is also made up of shipments of both PlayStation Move controllers and Navigation Controllers combined, which does water it down somewhat considering the Navigation Controllers rely on the PlayStation Move controllers.
Ahn's claim that PlayStation Move's attach rate works out to be about one in every six PlayStation 3 consoles also doesn't quite add up, for the above reason.
He did comment that the company is
happy with how Move is doing so far
, and is continuing to explore what it is capable of.