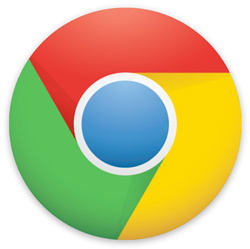 Google paid out $120,000 for Chrome hacks.
The company had put $1,000,000 on the line for successful hacks against the
Chrome
web browser. For a full hack of Chrome, escaping the Sandbox by exploiting Chrome code and gaining control over a fully patched system, Google offered $60,000, while offering lesser amounts for other breaches.
Chrome had been successfully compromised during the week by Russian researcher
Sergey Glazunov
. On Friday, it was compromised for a second time by a teen hacker identifying only as
PinkiePie
.
He said he had worked for the past week and half on perfecting his attack, in which he used three previously unknown vulnerabilities to gain full access to a Dell Inspiron laptop running a patched Windows 7 operating system. All three vulnerabilities lay in code native to Google Chrome and therefore he qualified for a $60,000 pay day.
Google has
already patched against both attacks shown at Pwnium
.
"Congratulations to PinkiePie (aka PwniePie) for a beautiful piece of work to close out the Pwnium competition!"
an advisory accompanying the update for Windows, Mac, and Linux versions of Chrome stated.
A third hack of Google Chrome was reported this week from Pwn2Own too, although it likely exploited
Adobe Flash
instead of native Chrome code.