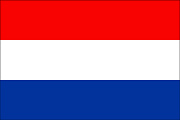 Dutch lead the EU in Net Neutrality.
The Netherlands has become the first country in the European Union to enshrine Net Neutrality into national law. Legislation had been introduced on the issue in the country in June 2011, and it
cleared the second legislative chamber yesterday
.
Providers of mobile Internet services in the country, such as
KPN
, had hoped to throttle certain bandwidth intensive services, or even charge for access to particular types of service on their networks. With the new Net Neutrality law in place, they cannot discriminate in this fashion.
Exceptions to the rules include times of significant network congestion where it is unavoidable, and for reasons of network security.
Bits of Freedom, a Dutch lobby group, said that the law also includes provisions against wiretapping, making it illegal to use deep packet inspections on customers' Internet communications without their prior consent.