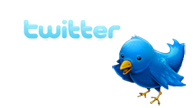 Reports claimed 55,000 accounts were affected.
A Pastebin user posted five pages of Twitter usernames and passwords on Monday, fuelling reports that there has been a massive attack on
Twitter
's servers. Celebrity accounts were also reported to be among the bunch of compromised details.
Twitter has denied that any major successful hack has occurred, but admitted it was still investigating the situation. A Twitter representative told
Mashable
that the list contained 20,000 duplicates, and also spam accounts that have already been suspended by the service.
Additionally, many of the usernames and passwords were found to not match up. The microblogging site has sent out password reset instructions to accounts it thinks might have been affected by the release of the login information, but its unclear where any legitimate details may have come from.