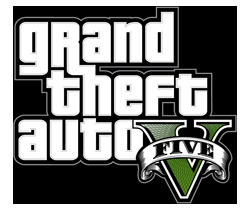 Pachter thinks we should expect GTA V in October.
It was announced earlier this week that
BioShock Infinite
would be delayed by its developer, Irrational Games, until February 2013. The news hit shares of publisher
Take Two Interactive
, as it took the anticipated title out of the vital holiday season.
Ken Levine
, creative director at Irrational Games, put the delay down to maximizing game quality, and said the developer simply needed more time.
Michael Pachter
, of
Wedbush Securities
, has another possible explanation for the delay.
"We believe that October is the preferred release month for GTA V?s developer, Rockstar Games, as the studio has scheduled every prior GTA releases during that month (with GTA IV delayed to April 2008, due to bugs in the PS3 version),"
Pachter wrote
.
"We speculate that once Rockstar Games notified Take-Two that GTA V would be ready by October, Take-Two gave Irrational Games the option to spend more time fine-tuning BioShock Infinite. Although we were confident that both games would sell millions of units when it appeared that they would be released in close proximity, we think that the delay will alleviate any wallet-share concerns and ensure that both games receive the undivided attention of Take-Two?s management and marketing teams, and will ensure that retail support is optimized."
The note also points out that Take-Two did not update its prior FY:13 guidance for earnings in excess of $2.00.
"The company has a history of providing conservative guidance, and we are skeptical that it can achieve FY:13 earnings guidance of over $2.00 without a GTA game."
Pachter's note also said that the firm expects an update on GTA V's release timing as early as May 22 during a schedule quarterly investor call, or at E3 by the latest.