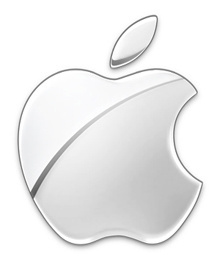 Court orders CEOs to
"talk."
Apple chief executive
Tim Cook
and Samsung CEO
Choi Gee-sun
will meet in federal court on Monday for for court-supervised mediation efforts. Both have been directed to make an attempt at mediation in a case that has caught the interest of the entire industry.
Forcing companies to take a stab at mediation is becoming something of a trend in federal courts, with northern California leading the way. A federal judge in Delaware also ordered Apple and
HTC Corp
to make a real attempt at mediation.
Both
Apple
and
Samsung
accuse each other of patent infringement, and both also deny the allegations. Apple took the first shots at Samsung, claiming that its Galaxy brand of smartphones and tablet PCs slavishly clone the design and functionality of the iPhone and iPad devices.
Over the weekend, a Samsung executive said the company wanted to resolve the issues with Apple as soon as possible.
"There is still a big gap in the patent war with Apple but we still have several negotiation options including cross-licensing,"
Samsung mobile division chief
JK Shin
,
said
.
If efforts to reach a compromise fail, the case is set to go to trial in San Jose, California, in July.