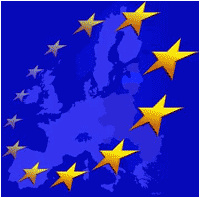 Google has weeks to avoid formal charges.
The
European Commission (EC)
, the European Union's main regulatory body, has been investigating allegations of anti-competitive behavior on Google's part related to its search service. Rivals in Europe, including
Microsoft
, complained to the European Commission that Google was manipulating search results to promote its own services over others.
Google has denied the allegations and is working with the European Commission to explain how its search service works.
European Commissioner for Competition,
Joaquin Almunia
, said that the Commission is as eager as Google to avoid a lengthy proceedings, and that if Google could come up with remedies for the complaint within the next few weeks, then the anti-trust case could come to a close.
"I believe that these fast-moving markets would particularly benefit from a quick resolution of the competition issues identified. Restoring competition swiftly to the benefit of users at an early stage is always better than lengthy proceedings,"
Almunia
told a news briefing
.
"Google has repeatedly expressed to me its willingness to discuss any concerns that the Commission might have without having to engage in adversarial proceedings. This is why today I'm giving Google an opportunity to offer remedies to address concerns that we have identified."
Almunia wrote to Google executive chairman
Eric Schmidt
with a deadline for a response. Google said it disagrees with the Commissions conclusions but is happy to discuss the issues further.
Even if this case is resolved, the European Commission is probing Google practices in other areas, such as fresh complaints made about its Android software.