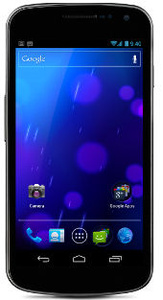 Latvian firm fined £50,000.
It had added knock-off copies of games such as
Angry Birds
to the Android Market. While they were eventually rooted out and removed from the service, they had already been downloaded by many people, who then discovered that they were being charged £5 a pop for premium SMS messages.
PhonepayPlus
, an industry watchdog, said that these kinds of scams are a growing threat.
In addition to the £50,000 fine, the Latvian company must also refund another £28,000 to mobile users.
"It is hectic,"
Nitin Lachani
, researcher at PhonepayPlus, said
to the BBC
.
"These guys are coming up with more and more sophisticated malware."
"There is a wider issue here. There is malware out there which can gain total access to your phone. A cyber criminal could then deliver apps to your phone which could tap into your phone calls, your messages. You've got to be think that phones are like computers and there is a massive link to your phone bill or potentially your credit card."
Generally speaking, the biggest threat to Android users is installing applications from untrusted sources, but in this case, the malicious apps had actually gotten to the Android Market. They were removed along with others back in November.