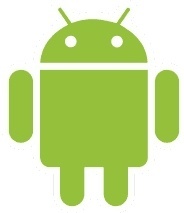 Android will dominate all, says Gartner.
The research firm is predicting that by 2016,
Android
will have dethroned Microsoft's Windows operating systems as the
dominant OS in the world
. It projects that there will be 2.3 billion PCs, tablets and smartphones running Android software, while there will be 2.28 billion devices running Windows.
By the end of this year, Android won't even be half way toward beating Windows overall, with 1.5 billion devices running Windows, to 608 million running Android. Of course, if you focus on the smartphone market, Android beats all already with over two thirds of the market.
Android's rise is phenomenal, when you consider it only broke into the market in 2008. It had been described by the late
Apple
founder
Steve Jobs
as a stolen product, and Apple is suing manufacturers of Android devices in courts all over the world in an attempt to subdue it.
Microsoft's launch of its Surface with Windows RT tablet brings the company to the market properly, but its lateness is evident in reviews of the devices, which say it is spoiled by a lack of apps for the platform. Microsoft chairman Bill Gates promised an October surprise recently for apps that will run on Windows 8/RT.