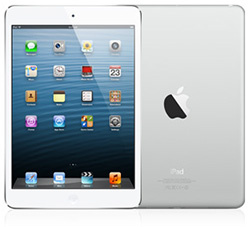 Sprint seeks to entice consumers with data.
It has announced new data plans for U.S. consumers with 4G tablet PCs that come with up to 20 percent more data than competitors. The third largest carrier in the U.S.,
Sprint
also said that it will waiving the activation fee on all 3G and 4G LTE tablets for a limited time.
It offered up
four new monthly plans
for 4G LTE tablet data usage, starting at $14.99 for just 300MB of data. Mid-level plans for 3GB and 6GB of data will be priced at $34.99 and $49.99 per month, respectively. A high-level plan costing $79.99 per month will allow LTE data use up to 12GB per month.
None of the new data plans require a contract.
For customers who already have a smartphone on the Sprint network, the carrier also said that a discounted rate applies to add a tablet to your existing plan. In that case, 1GB of tablet data will cost an extra $15 or 100MB will cost $10.