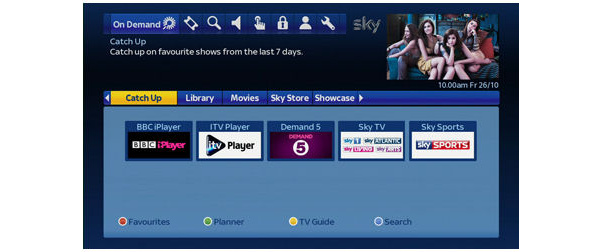 Sky is (really) embracing the BBC iPlayer.
As far as we know, hell is not actually freezing over, but the BBC iPlayer IS headed to compatible Sky HD boxes. Users with a compatible set-top box, and broadband connection will be able to access hundreds of hours of BBC programmes on demand, as BBC iPlayer rolls out on Sky+.

Sky customers will be able to enjoy programmes from the full range of BBC TV channels. They can choose to browse by day or from a range of categories, including genres such as comedy, drama, food or history. Other options available include flicking through a selection of most popular on demand BBC shows from the last seven days.

Programmes will be downloaded directly their Sky+ planner and ready to watch when the customer feels up to it.

BBC iPlayer joins catch-up TV services from Sky, ITV and Five, all located within a dedicated Catch Up section within the On Demand section of Sky. Sky customers will very soon be able to enjoy the full line-up of free-to-air terrestrial catch-up TV services, delivered straight into their living room.



Here are some pics, so you know its real..