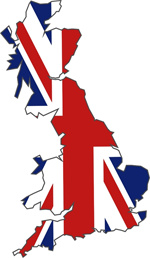 UK gets first 4G mobile service.
The new service from
EE
(formerly Everything, Everywhere) is available in London, Manchester, Bristol, Birmingham, Cardiff, Edinburgh, Leeds, Liverpool, Sheffield, Glasgow and Southampton. The carrier says Belfast, Derby, Hull, Newcastle and Nottingham will be active by year's end.
The service promises between 8Mbps and 12Mbps. Other mobile operators in the United Kingdom will be unable to offer 4G service until they acquire 4G spectrum next year.
EE's service is the first 4G service in the UK, but the price might put off most consumers. The entry level plan costs £36 per month, and only
includes 500MB of data
. To put that into perspective, a programme on the BBC iPlayer could use up to as much as 225MB of data, almost half the mostly allowance.
It is a legitimate question to ask wh at is the point of a high-speed 4G service when the data usage limitations are just unrealistic?
EE got a jump on the competition when it was allowed by the UK regulator Ofcom to use its existing spectrum. Rival carriers in the UK have to bid on 4G spectrum next year.