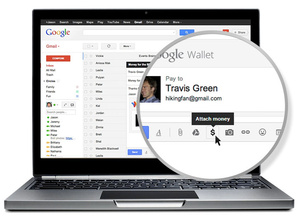 Google is making it possible for U.S. users over the age of 18 to send money as an attachment in Gmail with Google Wallet integration.
It's free to send money if your bank account is linked to Google Wallet or using your Google Wallet Balance, but low fees do apple for a linked credit or debit card (flat fee of 2.9% per transaction), while receiving funds is always free.

To send money in Gmail, hover over the attachment paperclip, click the $ icon to attach money to your message, enter the amount you wish to send, and press send.

The option is rolling out to U.S. users over the age of 18 over the coming months, so keep an eye out for it. Sending money through Gmail is limited to a Desktop for the time being, though you can quite easily use Google Wallet to send and receive money through mobile.