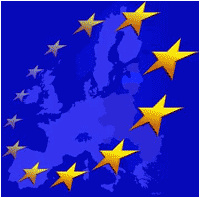 The European Commission has made a huge leap toward ending mobile roaming charges within the European Union, as it seeks to aid a single telecoms market.
In the European Union single market, one area that has remained strongly fragmented and inconsistent is the telecommunications industry. Services, costs and rules vary widely between EU member states, despite several EU regulations that addressed some concerns.
One aspect of travel familiar to all EU citizens is roaming charges - the charges you must pay when you use your mobile phone in an EU state outside of your own. Earlier this week, the group of 27 commissioners voted on telecoms proposals, one of which paves the way for roaming fees on voice calls, texts and internet access to be scrapped by next year.
"They agreed that this time next year we will have got rid of these charges,"
a Brussels source said
.
European regulators are targeting the telecommunications market in the EU as it sees its current state as a block to innovation, and detrimental to millions of EU customers.
"There are around 100 operators in Europe and only four in the US,"
the source said.
"That's not sustainable if we're going to have a single market and investment. Europe has less 4G mobile broadband than Africa at the moment."
"Consolidation is not the aim. The aim is a single market, but if it means we get fewer, stronger operators, that's good."
With a true single European telecoms market, foreign operators will be able to compete for customers in any other EU state. The move is likely to set the commission up for clashes with telecoms operators.