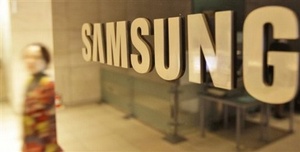 Samsung will follow Apple by putting 64-bit processors into its smartphones, according to the South Korean electronics giant.
Apple unveiled its new
iPhone 5S
smartphone this week, featuring a 64-bit
A7
chip that would work with its new iOS 7. Samsung
backs the move to 64-bit chips
, but of course it will have to wait on the development of Android too.
Upon unveiling the iPhone 5S, Apple boasted that the A7 offered
"desktop-class architecture",
but the benefit of 64-bit support won't be significant for some time in the smartphone market.
Nevertheless, Samsung is to follow suit, according to the
Korea Times
newspaper. It quoted co-chief executive officer
Shin Jong-kyun
as saying that 64-bit chips would not the used
"in the shortest time"
but will be in some of Samsung's next smartphones.