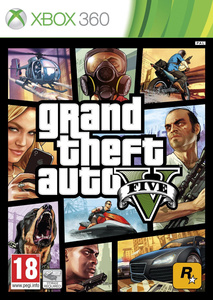 If you are looking to cut a few dollars off the cost of games this weekend, then go to Toys R Us and use a promo to get 20% off.
Unfortunately, the promo does not cover pre-orders of games for Microsoft's Xbox One, or Sony's PlayStation 4 (PS4). Still, you can get the discount on the recently released Grand Theft Auto V, Saints Row IV, Madden NFL 25 and more.
To avail, go to the
Toys R Us
website and add games to your shopping card. At the checkout, use the promo code
FRIENDS20
for the 20% discount. Please note that the promo code is a one time use deal.
More info:
Toys R Us
(via
Joystiq
)